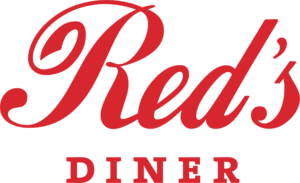 We're known for our service with a sunny smile, warm, comfortable interiors, and delicious food crafted from scratch with farm-fresh ingredients. It's no wonder our customers say we make the best breakfast in Calgary.
Whether you're craving a classic fry-up, a benny with a twist, a juicy burger, or a vegan scramble, there's something for everyone at Red's. And our hearty portions will satisfy every appetite!
LOOKING FOR RESERVATIONS?
Unfortunately, we do not offer reservations at this time, however, by clicking your location below you can enter your information and add yourself to our waitlist! As soon as we have a table ready, we will text you, letting you know to come in!